What makes Matariki Residence so unique?
Stunning, high end, contemporary build
Architecturally designed and only recently finished. There are few newer homes of this quality in the heart of Queenstown, New Zealand available for short term holiday rental 365 days a year
Luxuriously furnished
Matariki Residence has been professionally furnished to a very high standard, with beautiful items procured from around New Zealand and the World "no stone has been left unturned"
Space for twelve
Matariki Residence was designed to comfortably house 12 guests, which, as a standalone holiday rental so close to town makes it rare in the area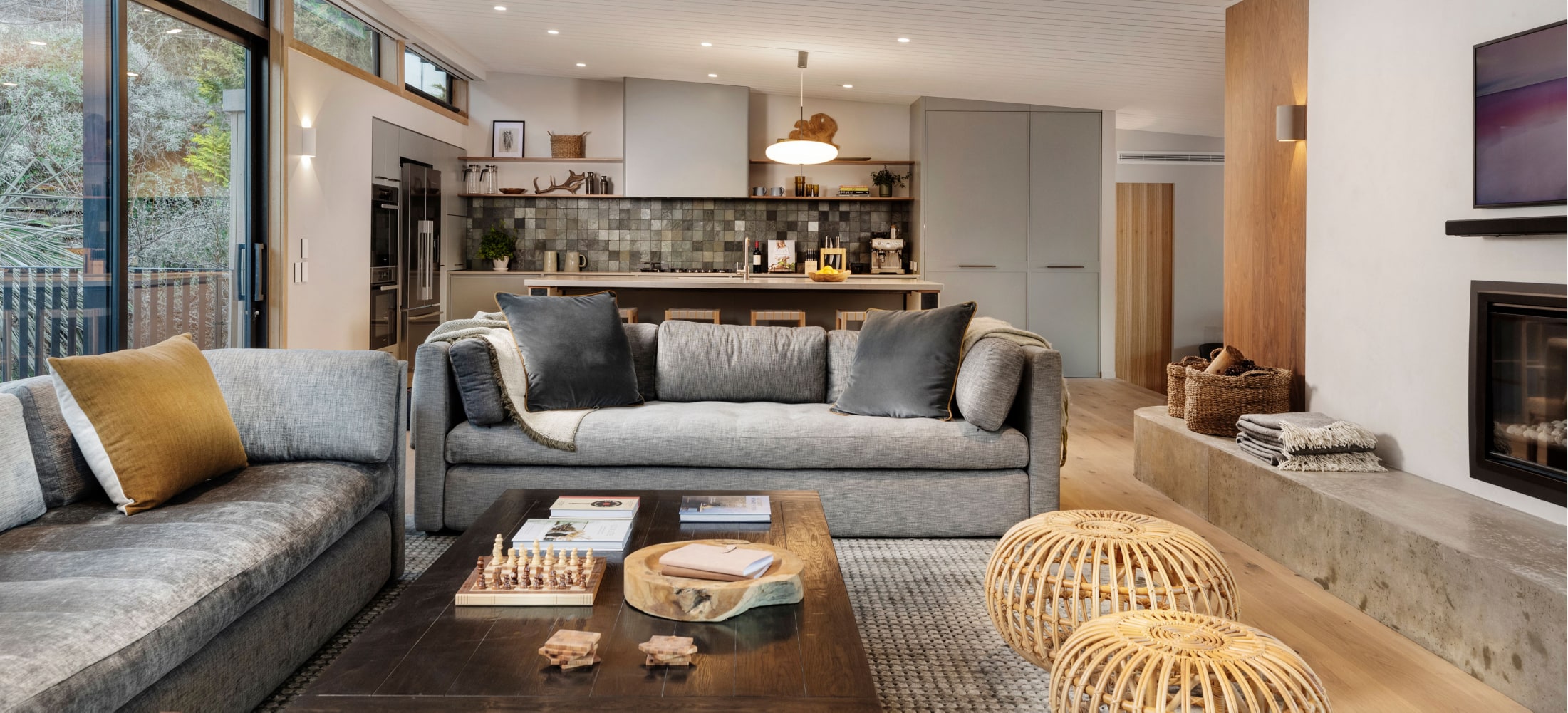 Location
There are some large, beautiful, properties outside of Queenstown (eg. 30, 45 min drive) but very few so close to Queenstown as Matariki Residence, central to the many amazing activities in every direction.

Immediately behind Matariki Residence is one of Queenstown's most recognised walks the Queenstown Hill Time Walk, or Te Tapu-nui, which means "ground of intense sacredness" in Māori. Additionally, not more than a 5 minute walk down the hill, the beautiful lakeside town of Queenstown itself.

As is often said, "location is everything".
Privacy
The benefits of having a whole house to yourself vs smaller or shared spaces or that of a busy hotel, cannot be understated. Matariki Residence delivers a far more unique and personal experience well suited to families or groups of couples or friends.
Serenity
Despite its enviable location so close to everything, the amazing peace and quiet at Matariki Residence is notable and will quickly connect you with the serenity of the landscape and the fundamentals of a great holiday.
Views
They will leave you speechless (not just what we think, but other guests tell us so!).
Personalised care & service
The owners, booking agent and appointed property manager for Matariki Residence deeply care about you having a wonderful experience and are on hand prior to and during your stay to help you make the most of your time in Queenstown and at Matariki Residence.